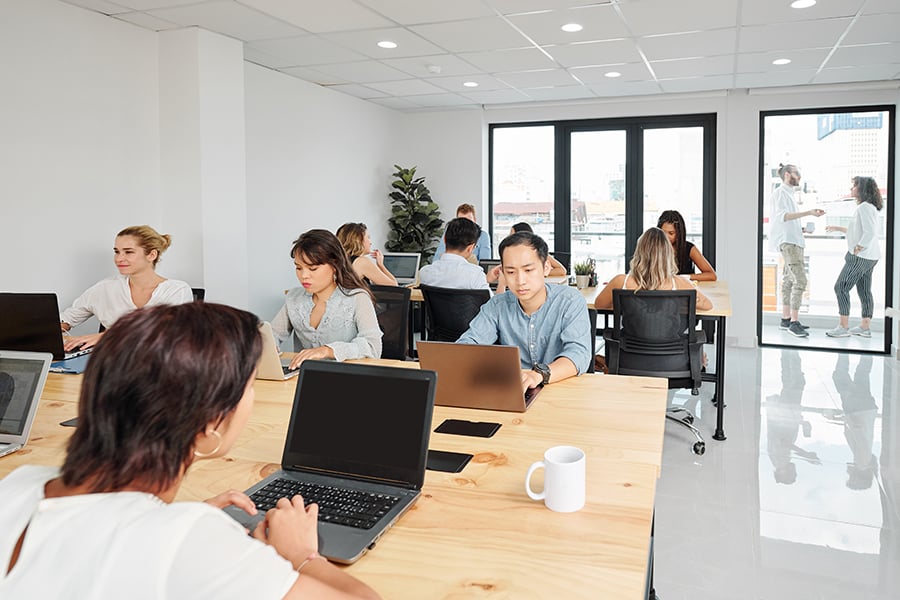 Finding the right I.T. solution company or tech support for your business can seem complicated, but it doesn't have to be. When you're looking for an I.T. company, you want a company that will give you the right amount of customer service for your needs. To stay on top of ever-changing technology, more and more companies are outsourcing their I.T. needs. But, before you hire a company, there are five things you should consider.
How Much Coverage Do You Need?
Depending on the size of your business, you may need more or less I.T. support. If you're a small company with just a handful of employees in the same office, you may only need basic support for your business technology. But, if you're employing multiple remote employees and working with clients all over the country, then you will want more comprehensive support, no matter the size.
Did you know that more than 60% of all Small Businesses are victims of a Cyber Attack?
Do You Need 24/7 Support?
There's no reason to pay for services you don't need. Whether you need managed services or backup and disaster recovery, an I.T. business should offer solutions that best fit your needs. If your business only operates during the traditional business hours of 8 to 5, you probably don't need 24/7 support. But, if you have customers placing orders around the clock, you'll need support around the clock. 24/7 support costs more but it's worth it if your business needs that support to streamline its operations.
Do You Need On-Site or Remote Support?
Some businesses will need desk support or on-site support, while remote support works fine for others. If you only need occasional phone support and remote software updates, your cost will be much lower. If your business is mostly online, you may need a dedicated support staff specialist.
Do you remote workers know about these common cybersecurity risks? Have them take the quiz below to find out!
How Will You Secure My Data?
Be sure to ask how an I.T. company will protect your sensitive information and your network. They will have access to all of your information technology, data and systems so you have to know you can trust them to keep them secure. A good security strategy will employ firewalls, spam filters, anti-virus, and anti-spyware. Plus, periodic security checks and software updates to keep things running smoothly.
How Are Support Staff Trained?
You should ask any support service or firm you're considering how they train their support staff. You want to be sure you're getting qualified professionals who can handle your problems and reduce downtime. If your issues are particularly complex, you'll need a full team of support staff instead of just one I.T. consultant. Ask how many employees they have and how many will be available to support your business.
Different I.T. companies can offer you different things, and you want to be sure you're hiring an I.T. firm that can take care of your technical issues. Don't be afraid to ask questions. A good I.T. firm will be an extension of your own company. To do your job, you'll need to rely on them to do theirs.
Why Next I.T.?
Next I.T.'s strategic planning team works with our clients to help leverage their technology investment. We focus on the entire life cycle, from planning, purchasing, installing, supporting, and managing your network environment.
Forecasting & Budgeting Technology Needs

Vendor Management

Asset & Inventory Management

License and Warranty Management
Since 2001 we have been providing support and our all-inclusive I.T. services. Our solutions are catered to suit your business's unique I.T. needs. With over 18 years of experience and 24/7 I.T. support, our all-inclusive I.T. services are catered to suit your business's unique I.T. needs.
Whether you need VPN, LAN, WAN, or VoIP services—we get it done quickly and effectively and you can feel confident that we will have your data available when you need it. Let us worry about your I.T. and you focus on growing your company.
LOOKING TO HIRE AN I.T. COMPANY? MAKE SURE YOU ASK THESE QUESTIONS BELOW!