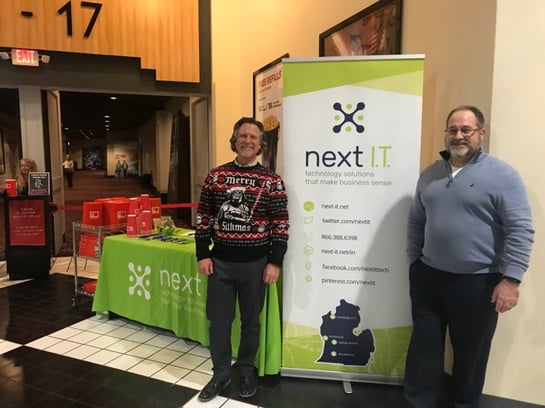 Last week, we decided to treat our clients to a fun night out at the movies with an early showing of Star Wars: The Rise of Skywalker to show them our appreciation for their continued support. We had an amazing turnout with around 50 clients showing up to the Muskegon premiere and around 30 clients showing up to the Kalamazoo premiere - it was a blast!
Not only did we get a whole theater to ourselves, but we also provided our clients with popcorn and pop so they could sit back, relax, and enjoy the film. We love to give back - especially during the holidays - and we couldn't think of a more fun way to do so!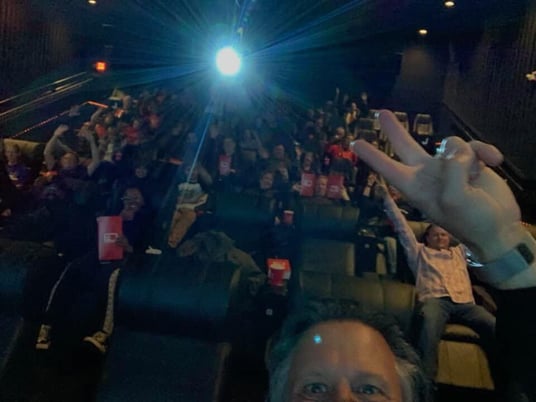 One thing we pride ourselves on here at Next I.T. is connecting with our clients. We are able to connect with them through mutual interests like Star Wars - which is why we are able to put on events such as this. Last year, we were able to throw a similar event for our dedicated clients with the premiere of Avengers: Endgame. We had so much fun dressing up and providing our clients with a night out that we decided to do it again this holiday season!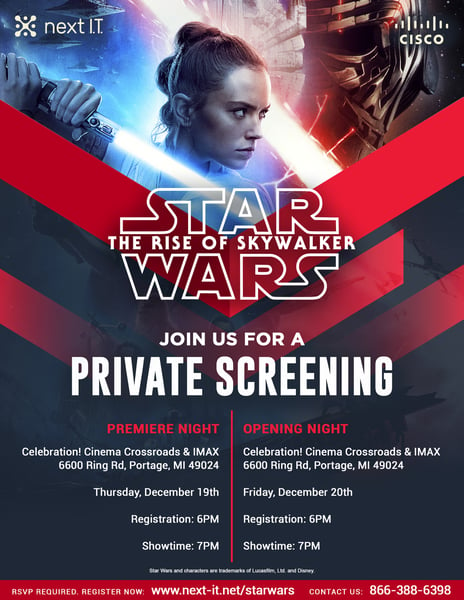 Thank you again to everyone that made Star Wars Night a hit! We had a blast and we can't wait to do it again next year. Happy Holidays!
Ready to come to the nerd side? Let us show you the way - and may the force be with you!