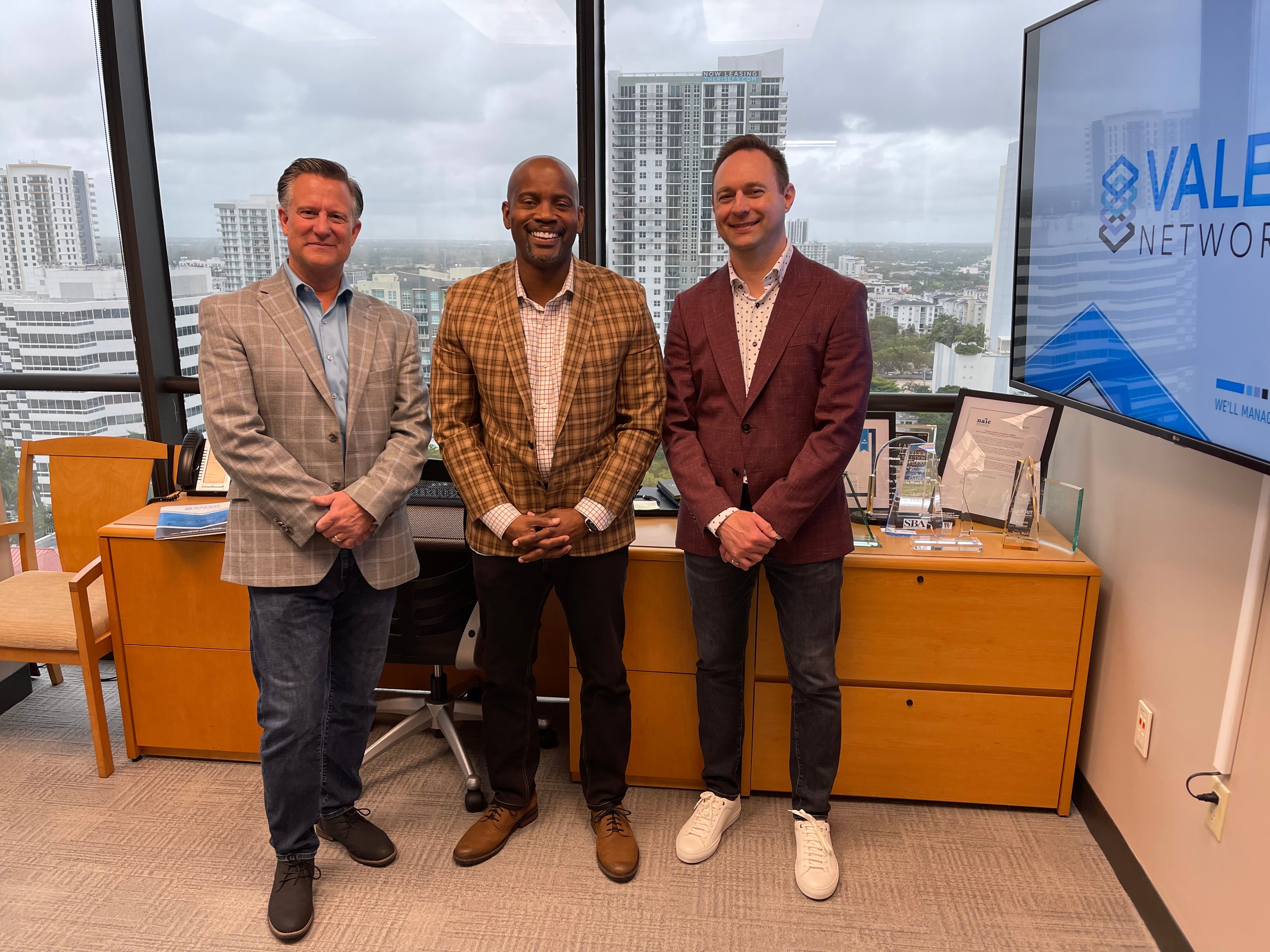 Valeo Networks, a spinoff of Camarillo-based Saalex Solutions, announced Eric Ringelberg has been named the new president of the company, replacing Travis Mack, who will now move into a chairman role along with his CEO title. Valeo is headquartered in Rockledge, Florida but has operations in Camarillo.
What is Valeo?
Valeo is a managed security service provider, which means it provides cybersecurity, compliance, cloud computing, network infrastructure, and managed IT services for small to mid-size businesses and non-profit organizations.
Who is Eric Ringelberg?
Ringelberg has more than 20 years of senior management experience and most recently was a division director at Valeo. Prior to that Ringelberg served as President and CEO of Next I.T., which was acquired by Valeo networks in 2022.

The changes are to help facilitate the company's growth into one of the largest managed security service providers, the company said in a press release. In the past two years, Valeo has acquired six companies and expects to continue at that pace.

"These executive changes will free me up to focus more on our strategic goals and long-term vision," Mack said in a press release.

"I will be concentrating on growing the company through mergers and acquisitions and achieving our growth goals. We are in a tremendous position to further our growth within the MSSP vertical to become one of the largest in the nation, I want to continue that momentum and provide the overall direction and I can't do that if I have day-to-day responsibilities. This decision is absolutely critical to facilitate our growth trajectory."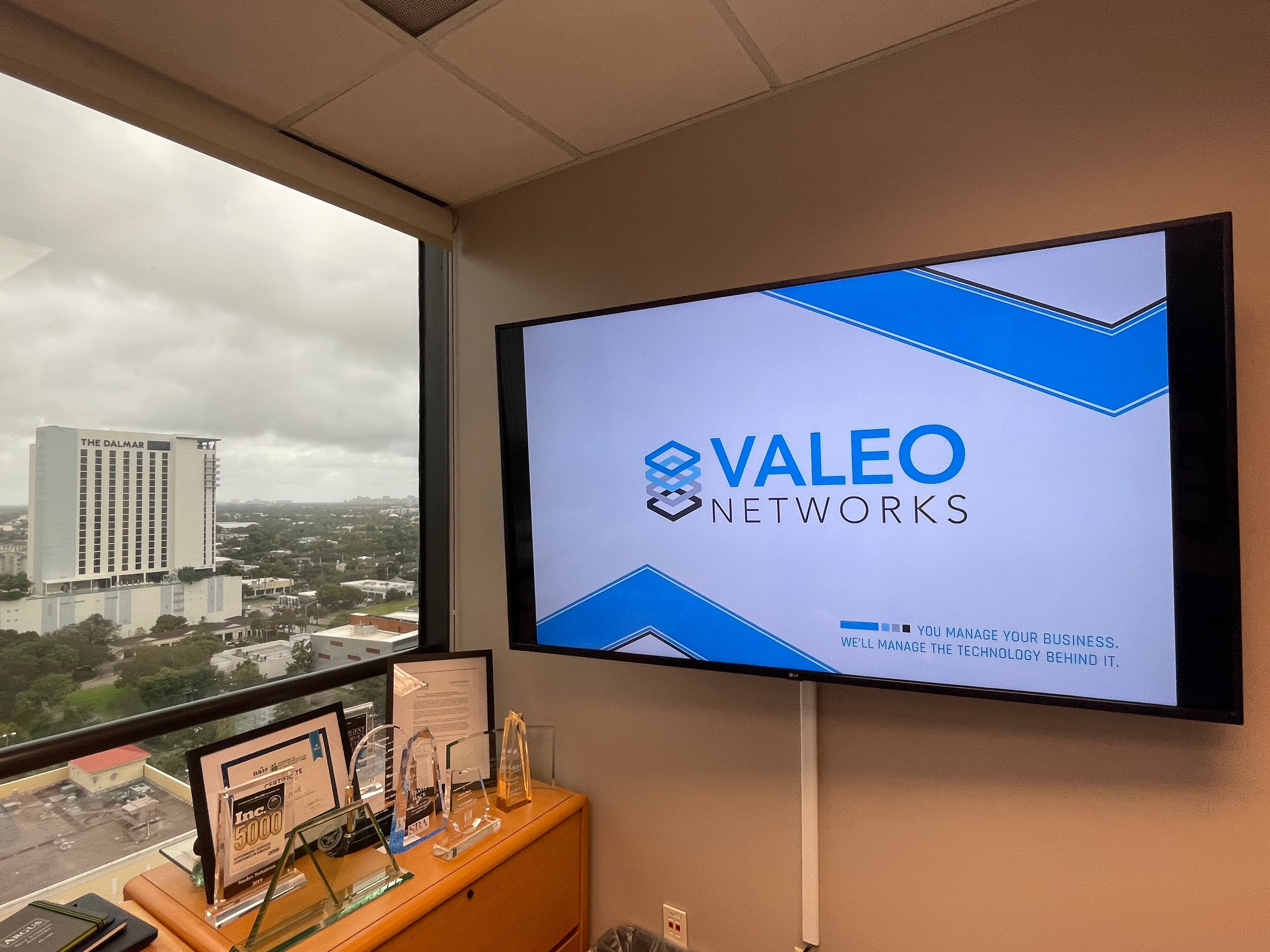 ---
---
---
---
Meet The Leadership Team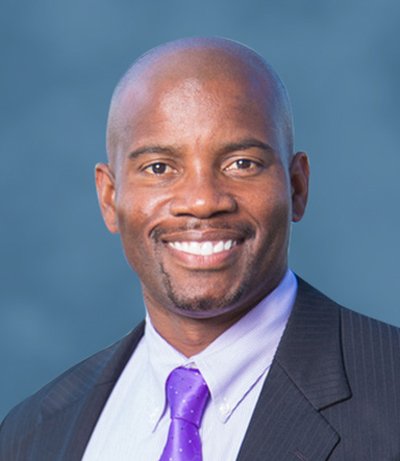 TRAVIS MACK
CHAIRMAN/CEO
Mr. Mack provides overall leadership and direction for Valeo Networks, as well as executive oversight and guidance for its strategic growth and operations. He has developed strategies to ensure the company's continued success while earning admiration among stakeholders and communities. Prior to founding Saalex Corp. in 1999, Mr. Mack held senior technology management positions with Homestore.com and Modis IT Consulting. He has in-depth expertise in software applications services and defense acquisition contracting. He served in the U.S. Navy and is a service-disabled veteran. Mr. Mack holds a Bachelor of Science degree in Business Management and an Honorary Doctorate Degree in Business from Webber International University. He completed the Senior Executive Management Program at the Tuck School of Business at Dartmouth College. He also completed the Junior Executive Management Program at Clark Atlanta University, graduated from the USC Marshall School of Business Executive Leadership Program and is a certified Six Sigma greenbelt. Mr. Mack is a member of Southern California Aerospace Professionals (SCAPR) and the Armed Forces Communications and Electronics Association (AFCEA). He sits on the Board of Directors for the Boys and Girls Club for Oxnard and Port Hueneme, the Board of Directors for The United Way of Ventura County, Dignity Health Ventura County Community Board, and CareerSource Brevard Workforce Development Board. He is also Head Baseball Coach for California State University Channel Islands.
ERIC J. RINGELBERG

PRESIDENT/DIVISION DIRECTOR (NEXT I.T.)
As president of Valeo Networks, Eric is responsible for overall strategic direction and company success. He has 25 years of senior management and strategic development experience, most recently as a Division Director at Valeo Networks. Prior to that Eric served as President and CEO of next I.T, an MSP acquired by Valeo networks in 2022 Eric's IT adventure began as a computer-controlled weapons system petty officer in the U.S. Navy during Desert Storm. He used the GI Bill to earn a CIS Bachelor's degree and several IT industry certifications. Eric is active in the community as a Rotarian, Muskegon Museum of Art trustee, USS Silversides Naval Museum trustee, and serves on the Chamber government action committee, Muskegon Community College advisory committee, Career Tech Center advisory committee, and Baker College technology advisory committee.

RANDALL WHEELER
VP/CFO
As Chief Financial Officer of Valeo Networks, Randall oversees the Finance, Information Technology, Human Resources, and Contracts Departments. He has led strategic planning and corporate development efforts for Saalex Corp. since 2004. Before that, he spent 15 years as a Controller in large public companies and Department of Defense contractors. Randall has guided the financial needs of Valeo Networks as it has rapidly grown from a small, local MSP to its placement in the top 5% of revenue volume for MSSPs nationwide. Randall has been named to the Pacific Coast Business Times' annual list of Who's Who in CFOs, Controllers, and Financial Executives multiple times. He graduated from Portland State University in 1987 with a B.S. in Business Administration and Accounting and is a Certified Management Accountant. Randall is a member of the Rotary Club and served as club President during 2009-2010.

MATTHEW HODSON
CIO
Matthew is the Co-Founder and CIO of Valeo Networks, overseeing all divisions and corporate marketing. He brings more than 21 years of experience in technology running an IT consulting firm and over 6 years co-running an MSP. After co-founding and building Valeo Networks into a successful, innovative MSP company alongside his business partner Jenifer Hodson, they sold the business in 2020. Under Matthew's continued leadership, Valeo Networks has continued to rapidly grow into a top-tier MSSP with a focus on client experience. Matthew specializes in the areas of vCTO, IT strategy, policy, budget, strategic partnerships, sales, process improvement, and Mergers & Acquisitions (M&A).

JENIFER HODSON
DIVISION DIRECTOR (VALEO NETWORKS & ETECH)
Jenifer is the Division Director for Valeo Networks & Etech, providing leadership and operational strategy for the core service departments. She has over a decade of experience in Business, Finance, Human Resources, Management, and Mergers & Acquisitions (M&A). After co-founding and building Valeo Networks into a successful, innovative MSP company alongside her business partner Matthew Hodson, they sold the business in 2020. Continuing to work for and further grow the company, Jenifer is thriving in her position.

LANCE STONE
DIVISION DIRECTOR (ON TIME TECH)
Lance is the Division Director for On Time Tech (A Valeo Networks Company), providing leadership and operational strategy for OTT's service departments. He established On Time Tech in 2004 to provide IT services and support for small to mid-size businesses. Prior to On Time Tech, Lance graduated from LMU in 1994, obtaining a degree in Business with an emphasis on Information Systems. He worked as an IT Director for several Law and Accounting firms in Los Angeles during the mid- to late 90's.
In December 1999, he moved to the Bay Area to work as an Internet System Engineer at the data centers that ran Google and Yahoo. After several years of working in the enterprise, Lance decided to create something meaningful. He wanted to build a company that was a positive work environment for himself and others. At On Time Tech, Lance always says, "we work together" and believes in doing what's best for the customer. When he approaches a problem, he does so with integrity and high morals. Lance lives with his wife and two children. He enjoys hiking, biking, and learning about science; but above all, his family is his most important hobby.

JASON DERSTINE
DIVISION DIRECTOR (ALURA)
Jason is the Division Director for Alura Business Solutions (A Valeo Networks Company), providing leadership and operational strategy for the division's Greater Philadelphia office. Jason officially started Alura in 2005 out of his home after building up a client base dating back to as early as High School, many of whom are still clients.
Alura delivers secure and reliable technology solutions to customers ranging from 10-500 users across the Greater Philadelphia, Delaware, and Lehigh Valley regions. Alura prides itself on strong customer relationships and a positive, enjoyable work environment for our dedicated team members. Throughout the years, Alura is honored to be the recipient of many awards, including multiple years on the Philadelphia 100, Inc. 5000, MSP 501, Philadelphia Top Tech Employers and Top Owned LGBT employers.
Jason is a native of the Philadelphia area and attended Temple University where he received degrees in Information Science and Technology and Business Administration in 2006. Jason lives with his husband and is very active, enjoying numerous outdoor activities throughout the year.
LEARN MORE ABOUT VALEO: